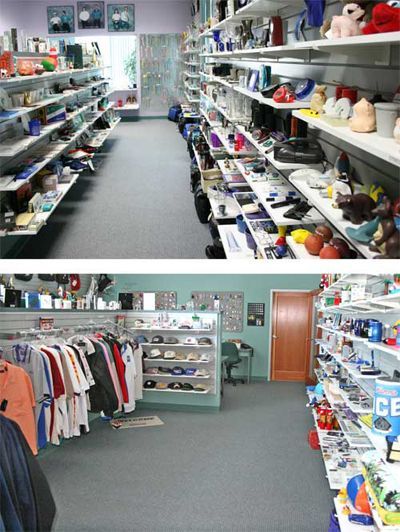 How Commander Can Help You With Your Next Promotion
There are hundreds of thousands of promotional products on the market today so choosing the right product for your promotion is a big task. That's why our clients rely on our more than forty five years of experience to help them select the appropriate promotional items, professionally imprint those items, then deliver them on time to the specific meeting site, office, or convention location.
In addition, we are a full service company committed to providing our clients with powerful, creative marketing concepts, along with the expertise to coordinate and implement top-notch promotions. Call on us to deliver ideas and solutions to help you:
•  Strengthen your corporate image
•  Improve trade show exhibit results
•  Achieve a higher response rate from your direct mail marketing efforts
•  Motivate and recognize your employees for the achievement of specific goals
Commander Printed Products: We provide creativity, products, and solutions — on time, on target, and on budget!
How to order promotional products:
You can start right now by browsing our complete on-line Web Catalog. Or, if you prefer, one of the big benefits of working with Commander is to have our staff do all the research work for you. You provide us with your promotional objective, budget, and timetable, and we will do the rest. We have online search capabilities for over 750,000 products so we can find just the item you're looking for.
Not sure what you want and need ideas or inspiration?
You can visit our showroom (map here), one of the largest in Ventura and Santa Barbara Counties. Come in and see product samples used successfully by other companies to achieve a wide range of promotional and motivational objectives.
Here are just a few of the many items Commander can personalize with your logo for customer gifts, employee rewards, or trade show traffic builders. (If this list doesn't include what you want, just call.)
•  Apparel (caps, T-shirts, jackets)     •  Auto Accessories     •  Awards & Plaques
•  Bookmarks      •  Bumper Stickers & Decals     •  Buttons, Lapel Emblems & Pins
•  Children's Puzzles & Toys     •  Clocks & Watches     •  Computer Accessories
•  Desk items & Executive Gifts
•  Electronics & Tech
•  First Aid Kits      •  Flashlights
•  Golf Accessories
•  Lanyards     •  Leather Accessories      •  Luggage Tags
•  Magnets      •  "Made in USA" Items     •  Mouse Pads     •  Mugs & Glassware
•  Napkins & Coasters
•  Padfolios     •  Pens & Pencils     •  Plush Animals     •  Post-It Notes®
•  Recycled Items
•  Sport & Tote Bags
•  Tools & Tape Measures
•  USB Drives
•  Water Bottles
Need a sample?
We can get it, usually free. You just pay shipping if we don't have it in stock.
For More Promotional Products Tips and  Information Click on the Links Below:
Why are Promotional Products Called the 24/7 Salesperson?
How Your Company Can Use Promotional Products
Why Promotional Products are More Effective than Advertising on TV, Radio, or the Internet
Packaging Options for Your Imprinted Apparel: How to "Dress Up" Your Gift Presentation